If you're on the hunt for the Agent of Nine, you've come to the right place. Discover the Destiny 2 Xur location this week, and find out which items the mysterious vendor has in stock.
Each week, Xur plonks himself down in a landing zone in a secret area on the Destiny 2 map. By visiting him, you can exchange your Legendary Shards for a host of exotic items.
What Time Does Xur Arrive In Destiny 2?
The hooded figure is available every Friday, and he always arrives at the same time at 5 pm GMT/12 Central. Bungie removed his location from the map, so you'll now have to search to find his location.
Related Content – Sony PS5 Complete Guide – A Total Resource On PlayStation 5
Destiny 2 Xur Location this week
The Tower – There are only two areas to spawn into The Tower, and the new swap is much further away. You will want to select the original spawn in the middle of the map. Head to the top right of the map and make your way to where Amanda Holliday is. Once you're in the Hanger you will want to head to the left and go past where Dead Orbit sits. You should be looking outside now. To your left again there will be some stairs, take them and you will see Xûr waiting for you.
Xur's Location On The Destiny 2 Map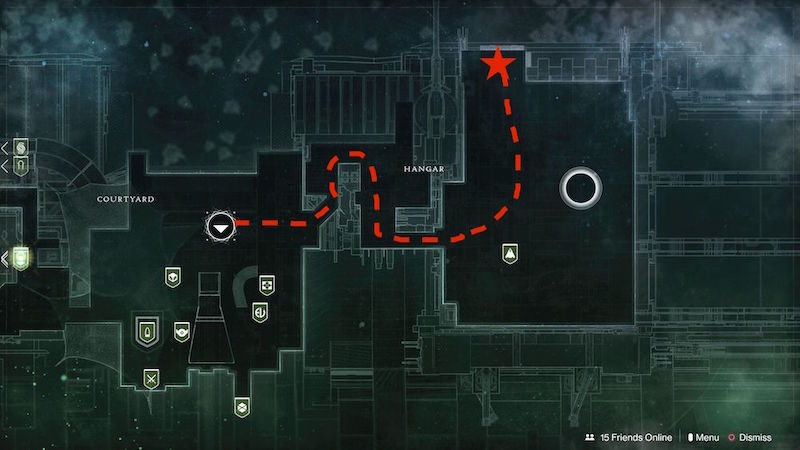 What Gear Does Xur Have This Week?
Hunter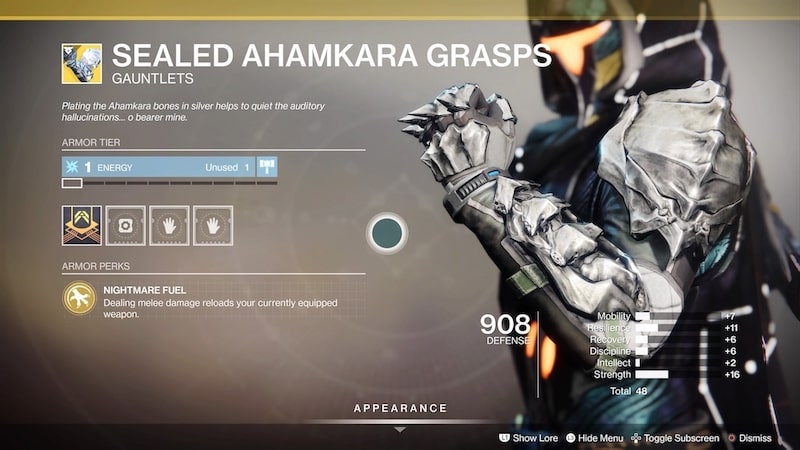 Sealed Ahamkara Grasps
Intrinsic Perk:
Nightmare Fuel

Melee hits reload equipped weapon.
Titan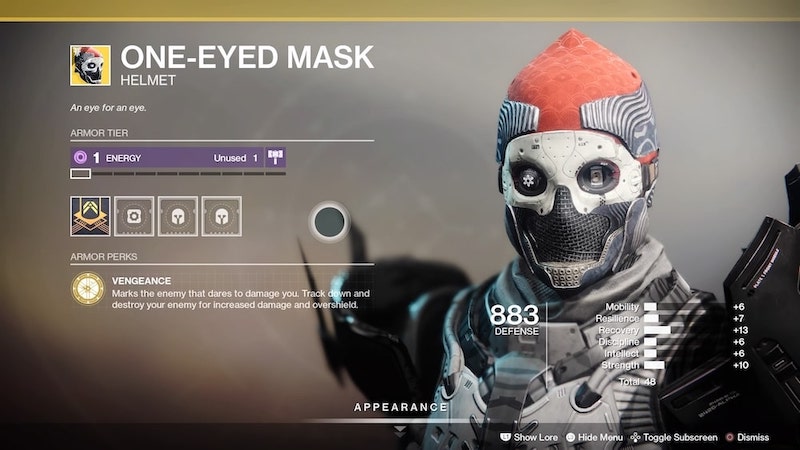 One-Eyed Mask
Intrinsic Perk
Vengeance

Marks the enemy that dares to damage you. Track down and destroy your enemy for increased damage and overshield.
Warlock
Getaway Artist
Intrinsic Perk
Dynamic Duo

Convert your Arc Grenade into a supercharged Arc Soul. The Arc Soul functions as an autonomous turret.
Which Weapon Does Xur Have This Week?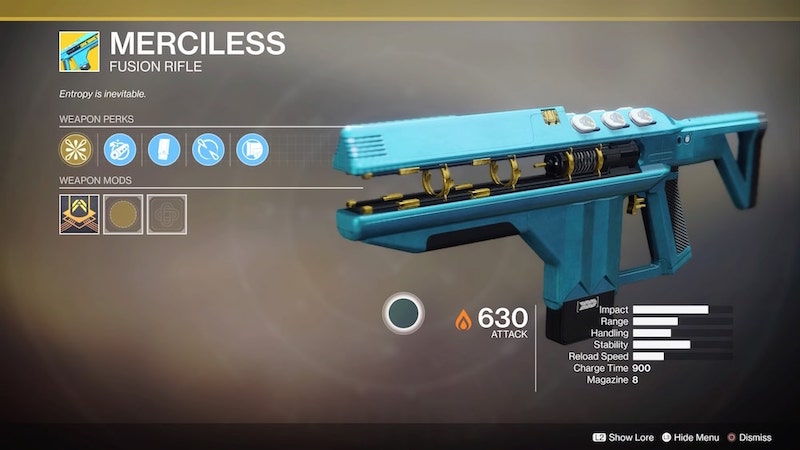 Merciless
Fusion Rifle
Conserve Momentum

Non-lethal hits lessen charge time.

Chambered Compensator

Increase Stability

Moderately controls recoil

Slightly decreases handling speed

Extended Mag

Greatly increases magazine size

Greatly decreases reload speed

Impetus

Reloading immediately after a kill increases weapon damage for a short time

Fitted Stock

Increases stability

Moderately controls recoil

Slightly decreases handling speed
Lost Exotics From The Tangled Shore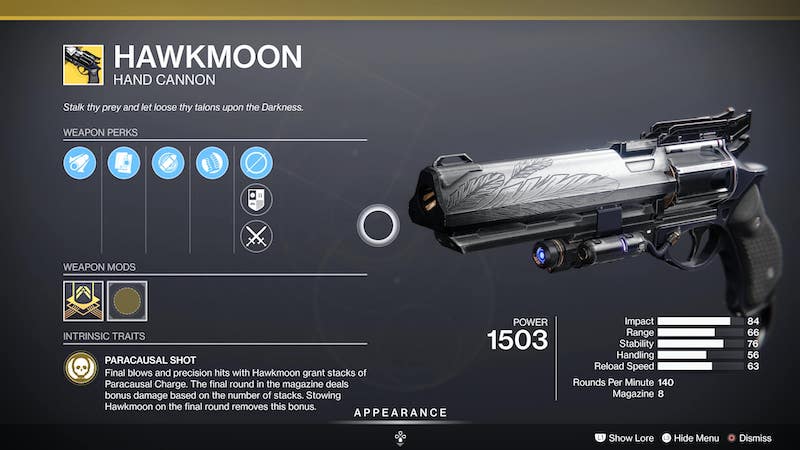 Hawkmoon
Hand Cannon
Paracusal Shot

Final blows and precision hits with Hawkmoon grant stacks of Paracausal CHarge. The final round in the magazine deals bonus damage based on the number of stacks. Stowing Hawnmoon on the final round removes this bouns.

Corkscrew Rifling

Slightly increases Range

Slightly increases handling speed

Alloy Magazine

Faster Reloads when the magazine is empty

Random Perk

Smooth Grip

Slightly increases handling speed

Slightly Increases stability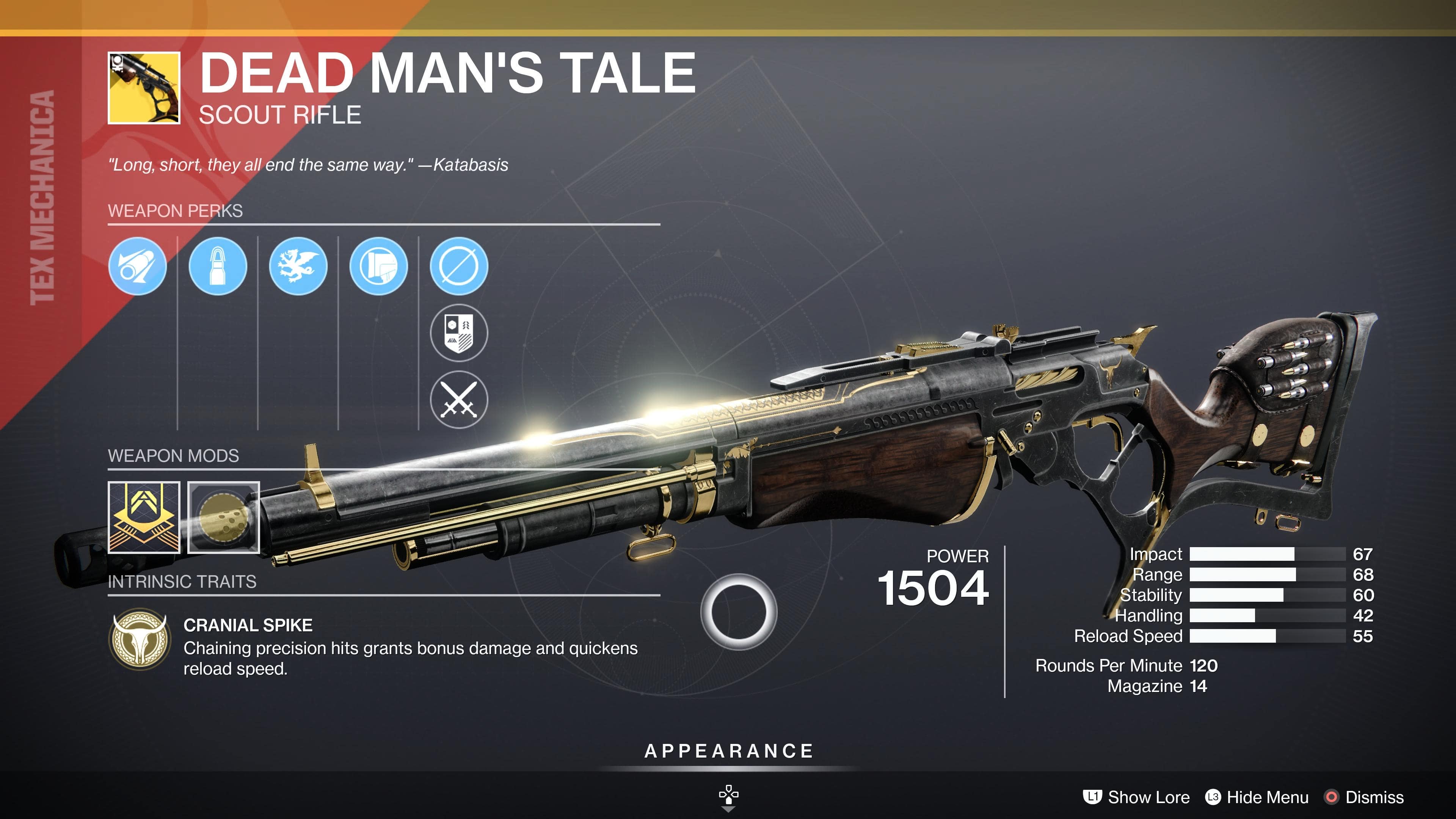 Dead Man's Tale
Scout Rifle
Cranial Spike

Chaining precision hits grants bonus damage and quickens reload speed.

Fluted Barrel

Greatly increases handling speed

Slightly increases stability

Accurized Rounds

Random Perk

Hand-Laid Stock
Legendary Weapons and Gear
Coming Soon!
Fated Engrams and Five of Swords
Fated Engram
The Fated Engrams are exotic engrams that award you exotics that Xûr has the ability to sell. However, you haven't acquired it yet.
The best strategy for these is to buy any exotics you have not yet acquired from Xûr if he is selling them. This is to eliminate the chance of the Fated Engram giving you something that you could have just purchased.
Once you have all the Exotics that Xûr can sell then these engrams are no longer worth the purchase.
Fated Engrams will now also have a chance to be Forsaken Exotics.
Five of Swords
Five of Swords are used for Nightfalls. You only need to purchase them once unless you accidentally dismantle it.
Five of Swords allows you to set modifiers to the Nightfall to make it easier with a lower Nightfall score or to make it harder with a multiplier to the Nightfall score. There are many different combinations and the modifiers can be changed endlessly.
Related Content – Sony PS5 Complete Guide – A Total Resource On PlayStation 5
The post Destiny 2 Xur Location This Week – Mar 4 – Mar 7, 2022 appeared first on PlayStation Universe.